Covid-19 Coronavirus Update

We remain open 7 days a week for takeaway orders

There is also limited restaurant dine-in seating available
Please book early to avoid disappointment
Order Online
Book a Table
Special Offers
Get a free bottle of house wine when you spend £25 on take away food. Monday to Thursday, cash payment only.
A free bottle of house wine per couple with your meal. Advanced booking required, cash payment only.
All major credit cards accepted (minimum £20 spend) Cheques not accepted
A message from Alan
Along with my friendly and courteous staff, I invite you to enjoy a delicious array of authentic Bangladeshi and Indian dishes, I established the business in 1998 as a small takeaway which has, over the years, grown into the small restaurant that you see today within the pretty riverside village of Bidford-on-Avon.

This takeaway menu offers a wonderful selection of mouth-watering meat and vegetarian dishes, as well as appetising fish recipes, all inspired by my talented team and prepared with great care and attention to detail. It is a privilege and pleasure to serve you and I hope you enjoy your meal. Thank you for choosing Balti Hot.
Chef's Recommendations
What our chef recommends this week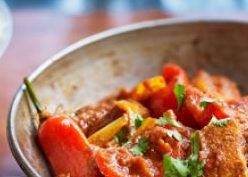 Pieces of chicken cooked in special herbs and garnished with tomatoes and green chilli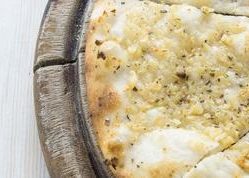 Traditional accompaniment to a tasty curry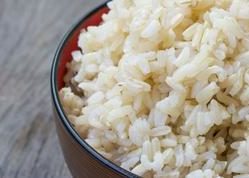 Cooked in stock with added spices, Pilau rice is light and fluffy.
Reviews
These are just some of the things our customers have to say about us
Service always second to none and the food as ever was awesome, best by far. Jon Dyer, Dobby well worth the journey.

Mark Patterson

Facebook, Aug 2017

Very tasty, good quality Indian food.

Alan continues to deliver quality Indian food with well chilled beers and wines . Good atmosphere in the restaurant and you are never rushed out of the door unlike some curry houses. Excellent meal.

Neil M

TripAdvisor, Jun 2018

Best Curry In FOREVER

Been using The Balti Hot a number of months now & Alan and the staff are always very friendly & welcoming, last night we consumed what could only be the best curry we can ever remember Thanks Alan & The Team

Sophie W

TripAdvisor, Oct 2018

Three very happy customers

A very nicely decorated restaurant, friendly staff, tasty and plentiful food. The menu was extensive with staff on hand to advise if necessary.

Peter

TripAdvisor, Dec 2018